Introduction:
1.Single Floor Prefab House which is easy to disassemble and assembly department,it can be removed 10 times,and it can last long 20 years.
2.It is easy to ship,the framework is light steel system,the wall and the roof system are sandwich panel with EPS.400SQM-500SQM can be loaded into a 40 feet container.
3.It is time-saving and multifarious, all the parts are prefabricated,that makes easy installation and you can add or remove the doors and windows,and also you can change them any place.There will be more layouts for your room .
4.It is wind-proof,and the maximum speed of the wind can be 150KM/H.
5.It is earthquake-proof,and the maximum grade is 8 degrees.
6.The foundation is easy to make or no needed.
7.It can be recyable,it can last for 20 years long,and no construction waste.
8.It is easy to install,
9. It is easily customized.The houses can be designed accordingly to the client/s needs.And all the things are optional.
10.We can provide the services of shipping ,installation or we can send an engineer to you to teach your workers how to install the house.
Service scope: we can provide fabrication or installation service based on the information and the requirements from client.
Material standard: Q235,Q345
Advantage: light weight, high operational reliability, earth-quake resistance, impact resistance, high degree of industrialization, easy to install.
For clients information: if clients can provide the following information in the inquiry, it will be very helpful.
Design drawing or fabrication drawing if you have.
The dimension: length, width, height, windows and doors dimensions, etc.
The function of building, and if need, the interior equipment etc.
The class of building: the high, the middle or the low class.
Special requirement on function: such as water system, electricity installation, or other requirements etc.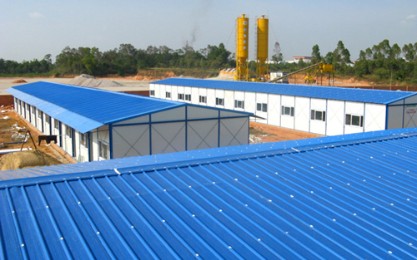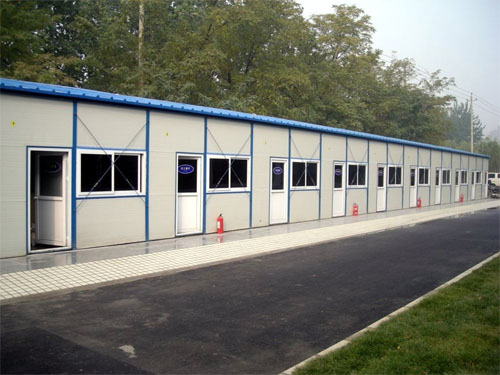 USAGE:
Office,Rest-room, Control-room, Classroom, Hospital, Dormitory, Show-room, Warehouse, Shop, Workshop, Public-accommodation, Place of amusement, Additional Floor and so on.
Advantages:
1. Easy to assemble and disassemble. It can be removed more than 10 times,and it can last 20 years or longer.
2. This house is a kind of light steel structure modular housing and it has low cost and good ability to assemble and disassemble on site.
3. The floor, ceiling, water system, electricity system are optional for your choice.
4. All the components of the prefabricated house can be disassembe and assemblied easily. And this makes the traditional fabricated house style is widly used for the workers dormitories and office.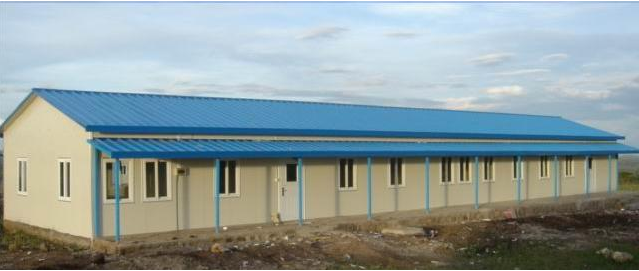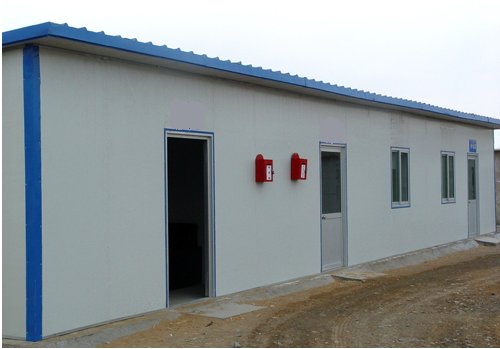 Indigo Single Roof Slope Prefab House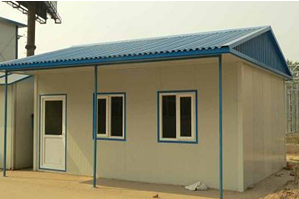 Indigo Dual Roof Slope Prefab House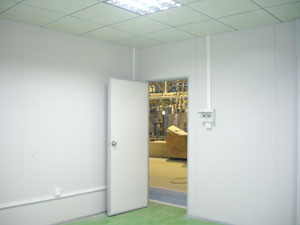 We can use pvc moldings for the electrical systems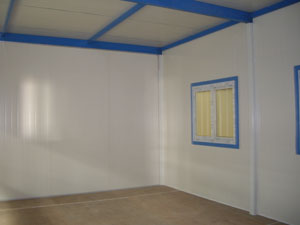 Laborer's Quarter Interiors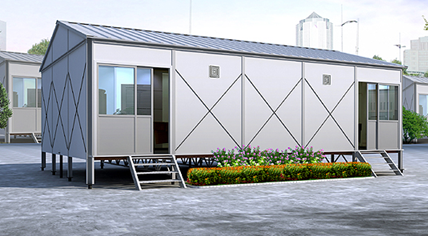 Single Storey with steel base flooring