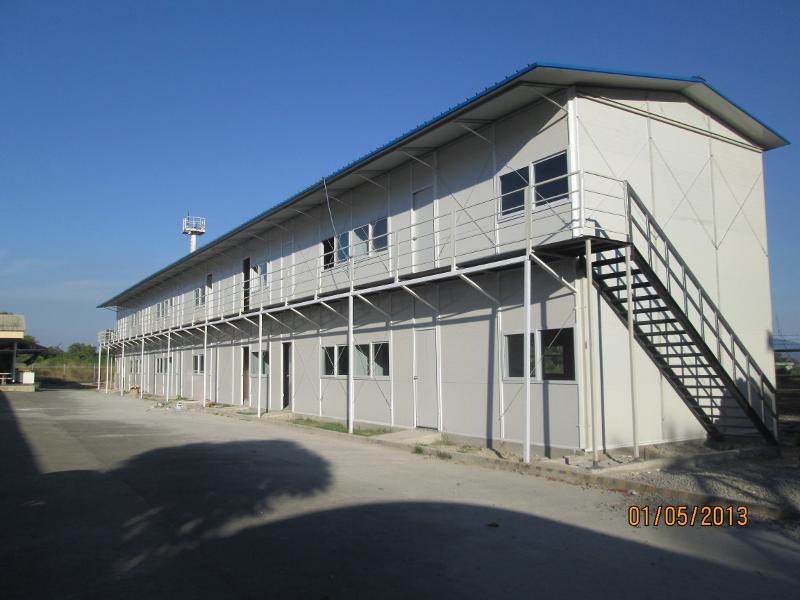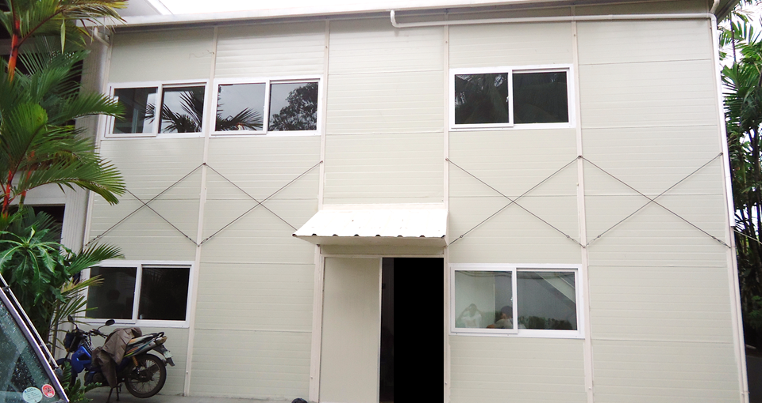 2 storey Prefab Office - Manila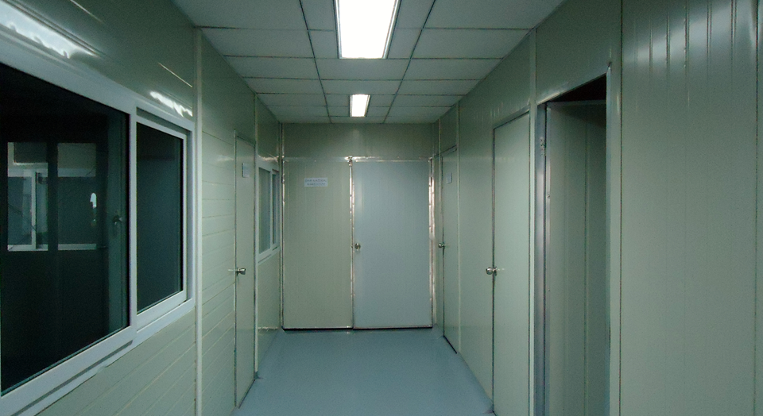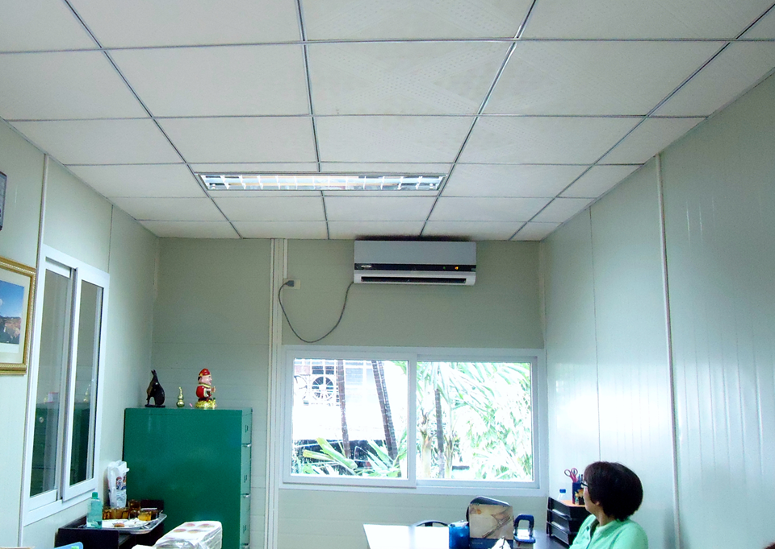 Service scope: we can provide fabrication or installation service based on the information and the requirements from client.
Material standard: Q235,Q345
Advantage: light weight, high operational reliability, earth-quake resistance, impact resistance, high degree of industrialization, easy to install.
For clients information: if clients can provide the following information in the inquiry, it will be very helpful.
Design drawing or fabrication drawing if you have.
The dimension: length, width, height, windows and doors dimensions, etc.
The function of building, and if need, the interior equipment etc.
The class of building: the high, the middle or the low class.
Special requirement on function: such as water system, electricity installation, or other requirements etc.
• Dimension per one unit
• Standard: 14.72 M × 14.72 M × 2.86M
• Layers can be decided be customers.
• Area of land measured: S= = 216.68 sqm
• Span life : At least 15 years.
• Packing: One 40' HQ container can load demounted house components of 220 sqm.
• Installation: One skilled worker can complete the erecting of 15-20 sqm every day.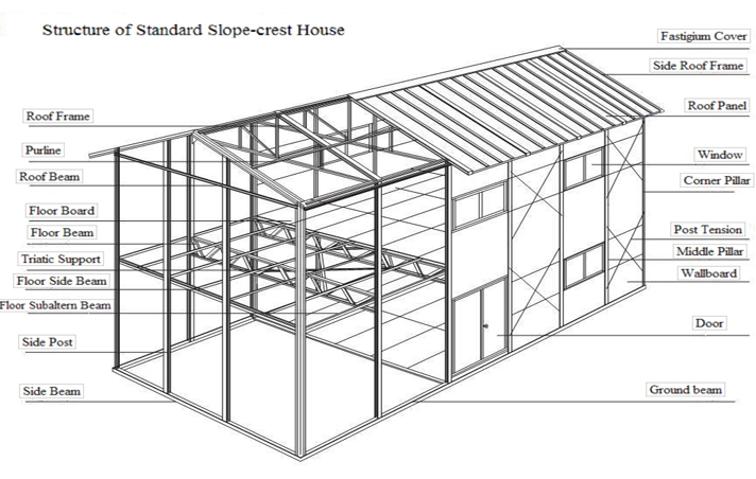 Description:
Indigo prefabricated house is composed of pre-coated steel structure. 50mm thickness color-coated steel PU sandwich boards have been chosen for wall panels which can obtain a high heat insulation and offer a good environmental comfort.
Wall boards are interchangeable in case doors and windows may be fitted in any perimeter position.
• Configuration:
• Roof plate: double-sided color-coated steel plate with EPS FOAM Insulation
•Thickness: 20mm
• Wall panels: Color-coated steel sandwich plate with XPS (Expanded Polystyrene)
•Thickness: 50mm
•Doors: same as wall panel
• Windows: Aluminum alloy framed window with sliding glass, standard type windows are 800* 1000mm dimensioned, band type windows are 800* 450mm dimensioned,.
• Steel structure: Pillars are bolted with the foundation bolts. The bolts are grouted in concrete footing foundation.
Steel structure columns: 2C -80X40X20X2.0 (C type steel) are two kinds: Corner Column and Frame Column
Steel columns frame will be bolted. The square shape steel ground beam will connect to the pillars to give extra strength to the entire structure against loads under:

• Other Parameter
Wall panel heat conducting coefficient: 0.35Kcal/m²hC
Wind residence : Grade 11 (wind speed<117km/h )
Earthquake residence: Grade 7
Bearing load: 150kg / M 2 Moving floor load: 150 kg / m²
Bearing load can be increased based on customized floor beam according to different requirements.


Materials
Ground Beam - 55mm Steel Channel

Roof - Double Wall Sandwich Panel with 50 mm EPS Insulation
Wall Materials - Sandwich Panel with 50 mm

Floor - 1st Floor Concrete ( owner supplied)
2nd Floor Plywood ( supplied) 16mm
Floor Beam - C purlins

Window - Upvc Sliding Windows with lock
Door Material - Sandwich Panel with 50 mm EPS insulation with aluminum framing


The following are excluded in the package:
Foundation works
Ground Floor Concrete Flooring
Electrical Works
Plumbing Works
Building Permits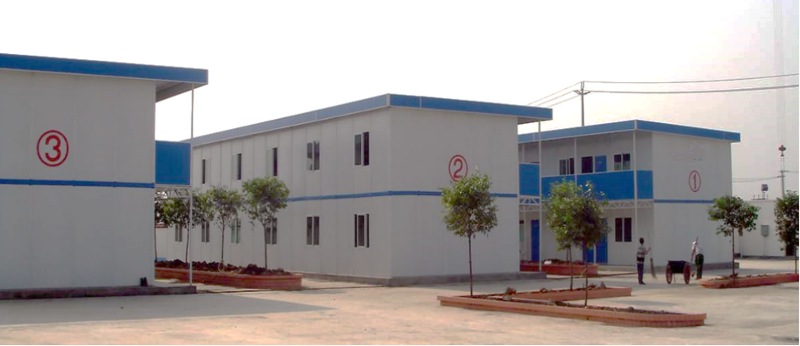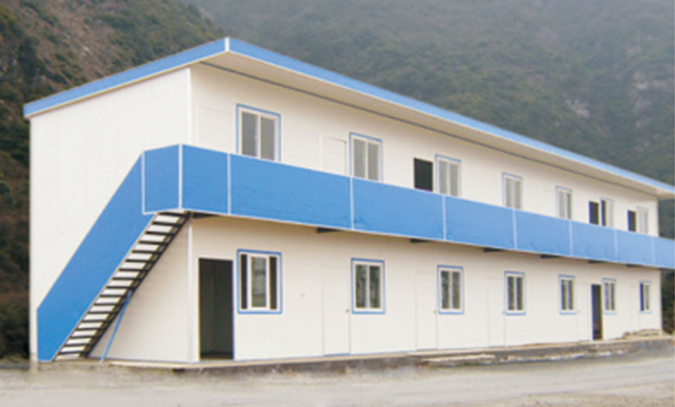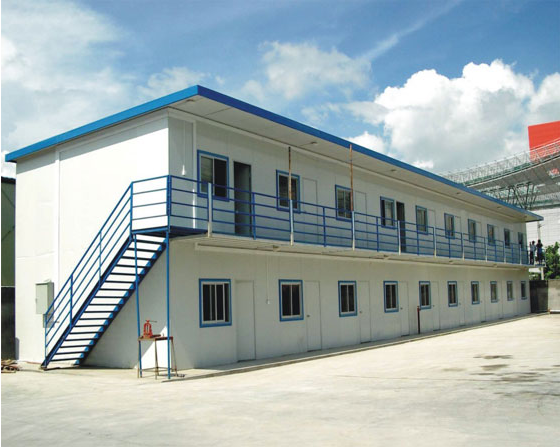 Indigo Single Roof Slope 2 Layer Perfab House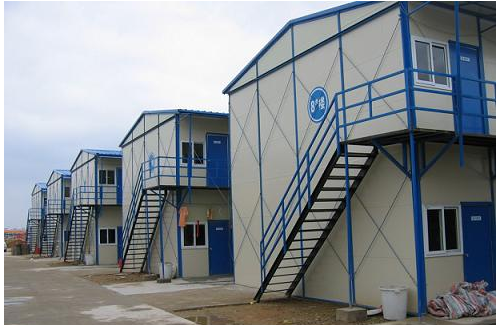 Indigo Dual Roof Slope 2 Layer Perfab House
During Construction. For 100 sqm of prefab house we can finish it 2 - 3 weeks time.