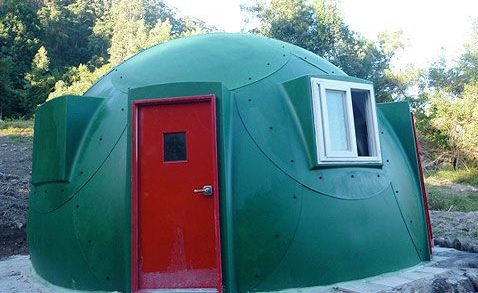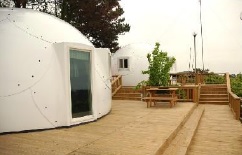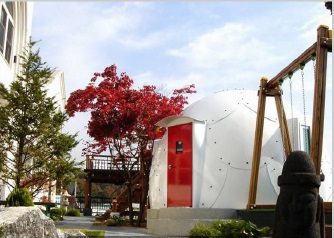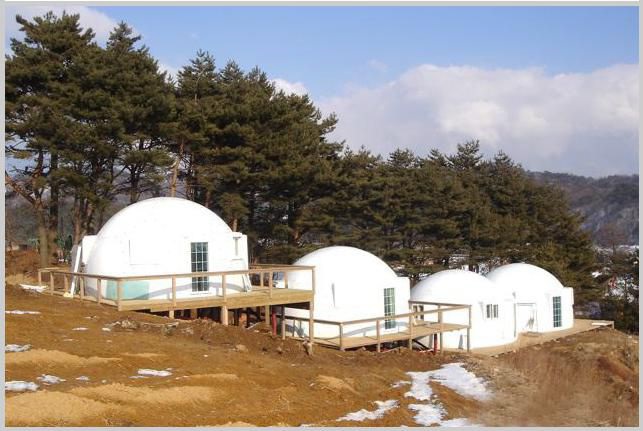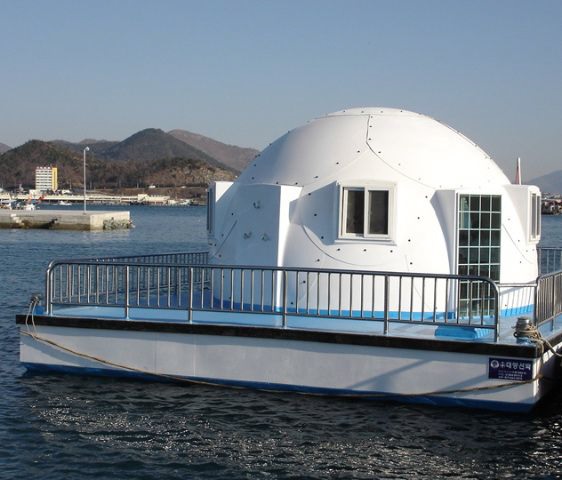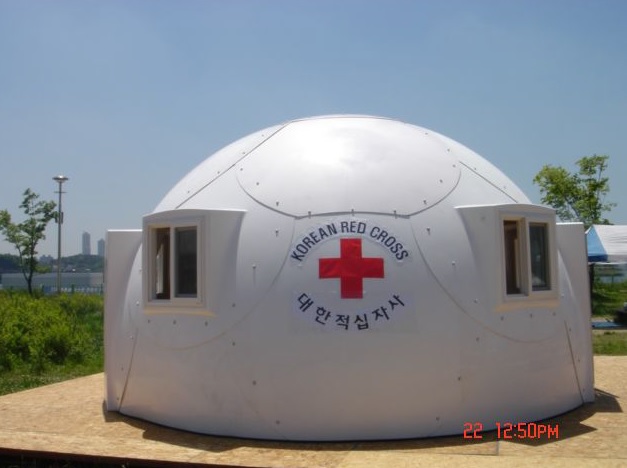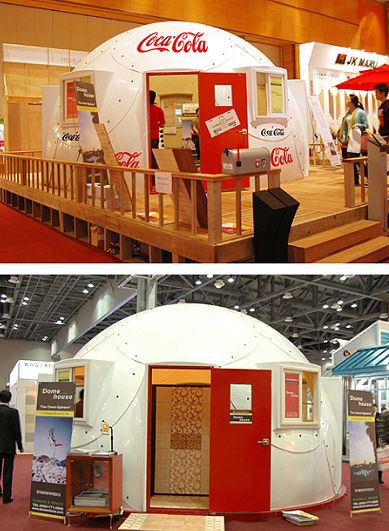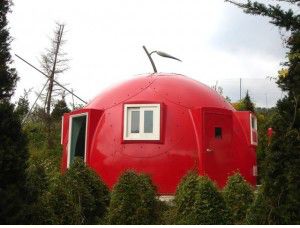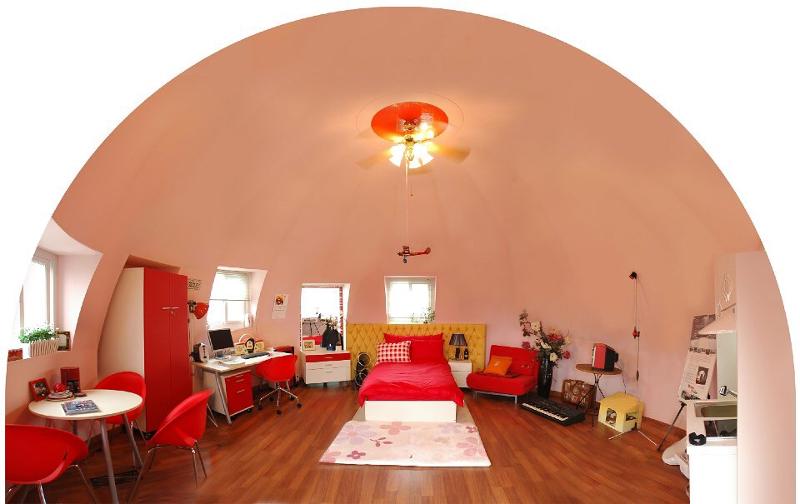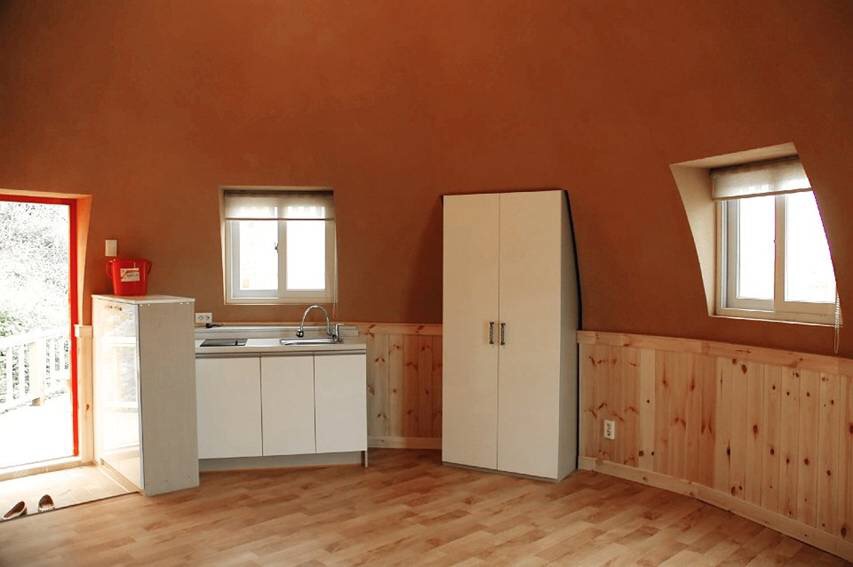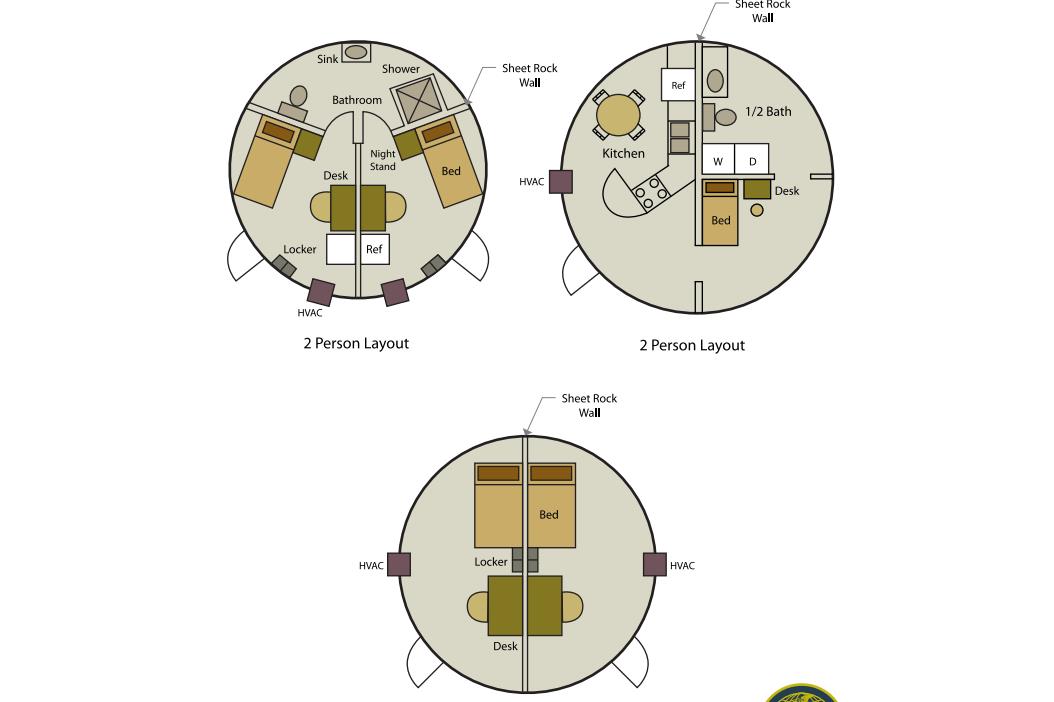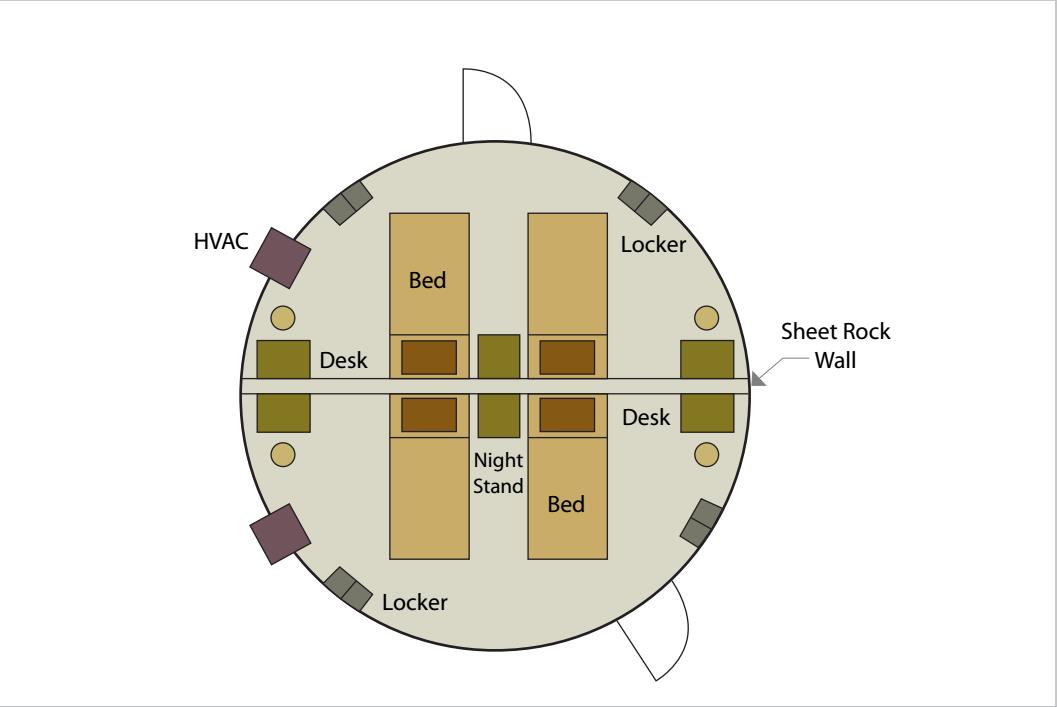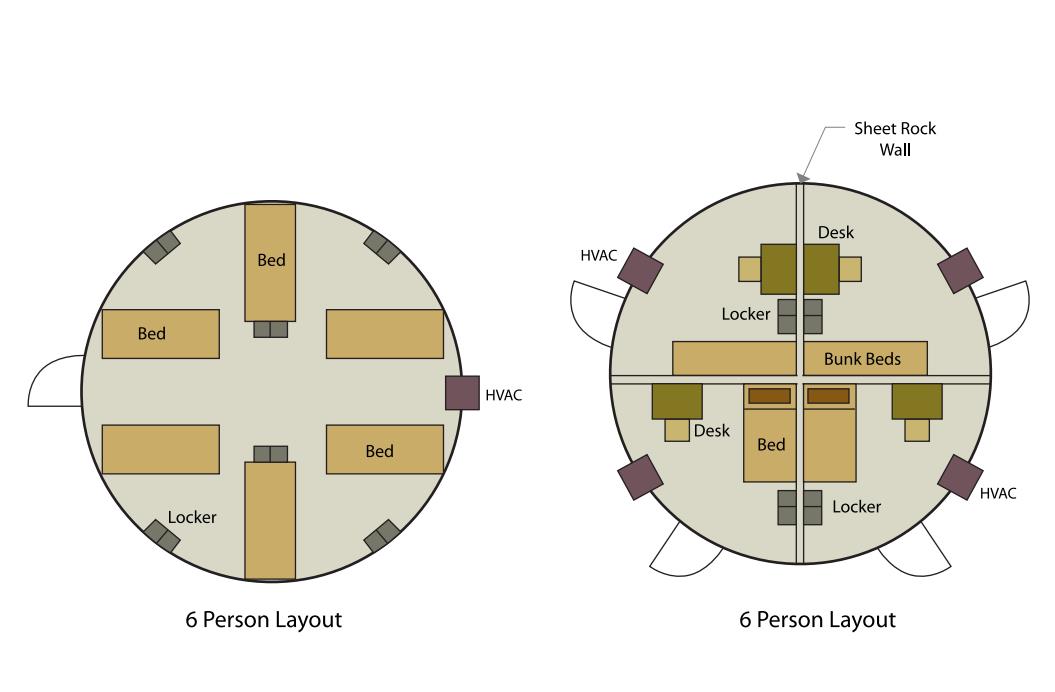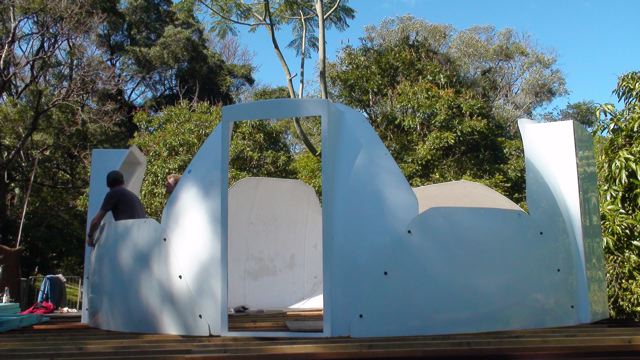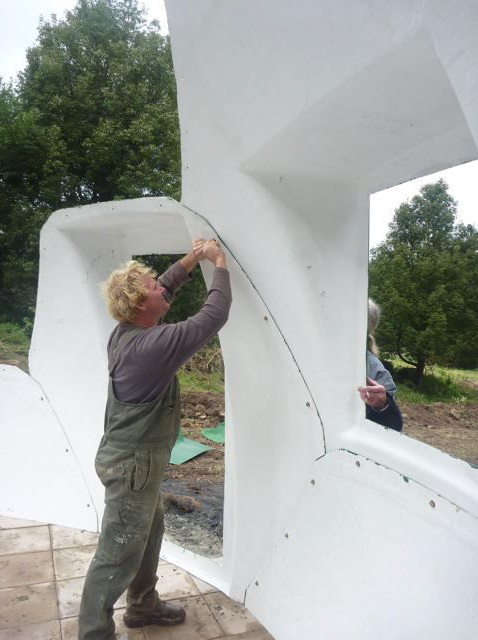 INDIGO PREFAB DOME HOUSE are frame-less structure consisting of aerospace composite panels. With the strength of a standard building, but the mobility of a tent , a portable Dome can be assembled by 3-4 people in 1-2 days with nothing more than a screwdriver, wrench and step ladder .
The INDIGO PREFAB DOME House is a versatile , affordable housing and living system . It can stand-alone living space in urban and rural areas, a sole accommodation unit or bedroom or house extension and spare room .
Domes can be supplied in kit form or be on - site by our qualified contractors
Dimensions : Diameter 20 Feet ( 6.096 m) Height at center 12' ( 3.57 ) floor area
Floor Area : 314 square feet , 29 square meter .
Door Opening : 3' (.914 m x 6' (1.828 m)
Windows : 3' x3' ( .914 m x . 914m)
Weight : 1,1000 lbs (494kgs)
Durability : The Durability of Fiberglass ensures that the domes can withstand long term extreme conditions. They are expected to last aprrox 50 years, Damage Panel can be easily fixed and repair and individual replacement panels can be sourced if required.
Domes can be decorated in various ways , it can be painted with any color and adhesive sticker can be also be used.
Applications: Residential House temporary or permanent . resorts, office, schools, dormitory , apartment , mining camps, construction camp.
Other Designs Modification: The domes can be connected via the extra door molds to create mulitple space . In some cases a tunnel has been built owner joining and connecting domes with covered walkways.
The Domes are mostly erected on a concrete slab , timber deck or platform of some type. As construction start or proceeds, plumbing and wiring requirements can be fed up through the flooring or pre-placed in the concrete . In addition , holes can, if needed , be cut into panels.